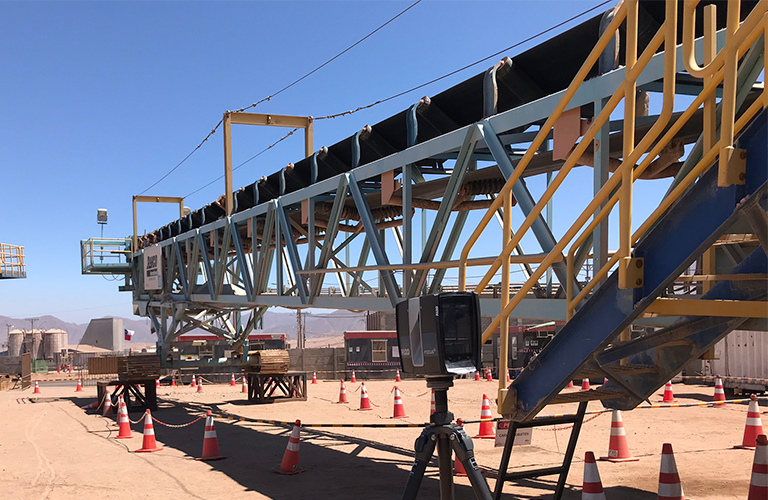 Reconstruction of geometric data for engineering.
De este modo se facilita la tarea de identificar qué tipo de respuestas pueden ocurrir frente a determinadas situaciones, evitando la exposición al riesgo para las personas, equipos, estructuras, medio ambiente, etc.
Dimensional measurement of equipment, specific areas and complete industrial plants through field surveys.

Development of 3D CAD of industry equipment through point clouds.

Reverse engineering development through applied laser scanner technology.

Photogrammetric survey through drone.