Why choose Us?
Syntec provides a strategic service that facilitates critical decision-making based on highly accurate deliverables that support them.
International Background
More than 850 projects in 12 countries
At Syntec we deliver reliable and precise solutions for right decisions.
Equipment and Process Optimization Consulting
3D CAD Geometric Surveying
Experimental Analysis and Data Acquisition
We command international experience in
Different Industries

Through a fluid dynamic analysis of the CT, supported by computational fluid dynamic (CFD) simulation, problems in the flow distribution generated by the upper part of the CT...
Success Stories
Learn More
Improvement and Redesign of Fluid Dynamic Processes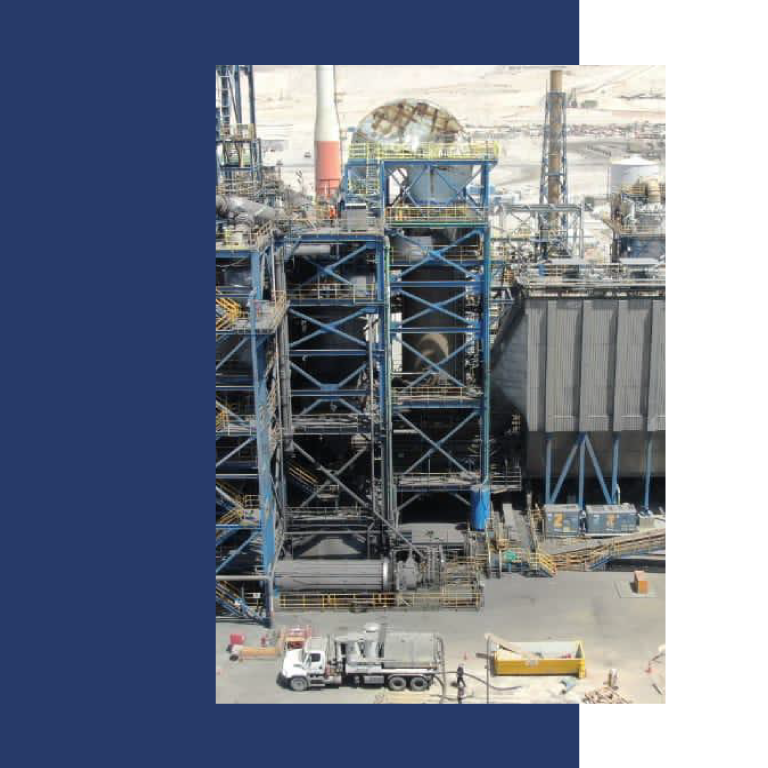 Describe in detail –through 3D Animation- an optimal maintenance and worm gear change procedure of a vertical mill.
success stories
Learn More
Study for Vertical Mill Maintenability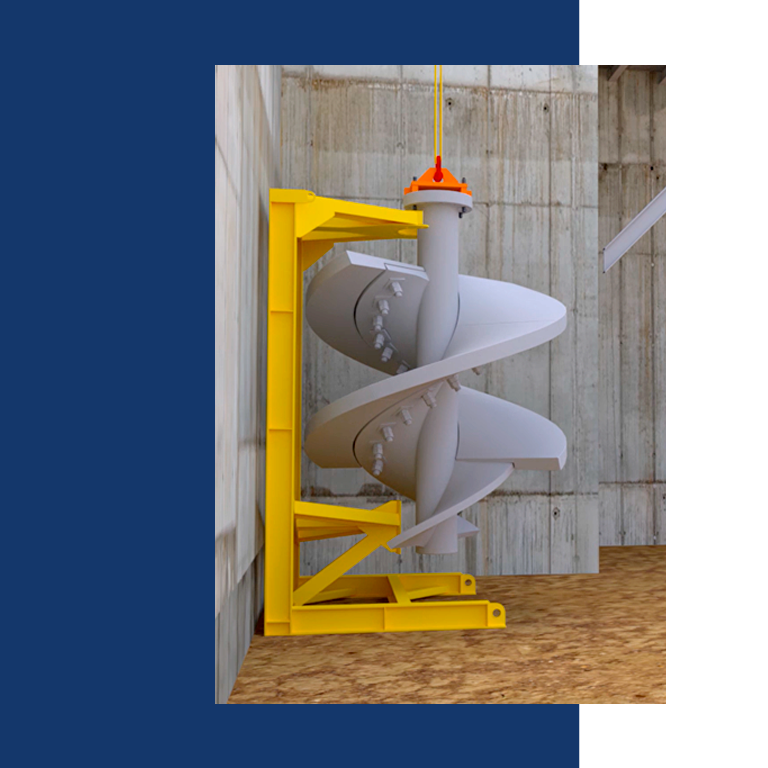 Through laser scanner survey, it is possible to reinforce critical areas and increase the durability of the structure, solving displacements and/or multiple structural cracks of the tertiary crushing building, providing the client with a medium-term solution.

success stories
Learn More
Engineering for Operational Continuity Based on 3D Scanner Survey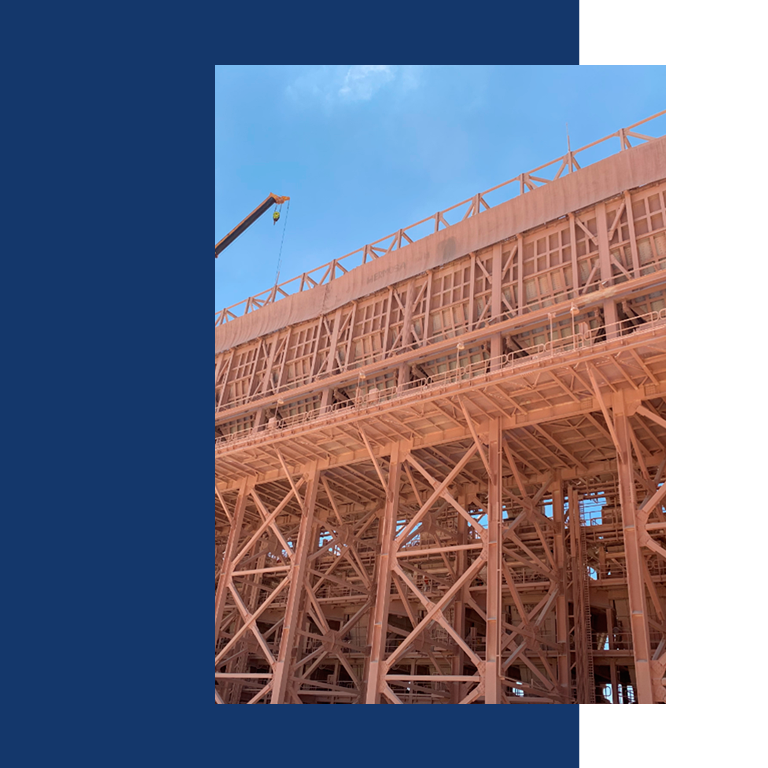 The chute presents several issues such as material accumulation, external body deterioration, spillage and corrosion.
success stories
Learn More
Transfer Point Redesign (Chute Case)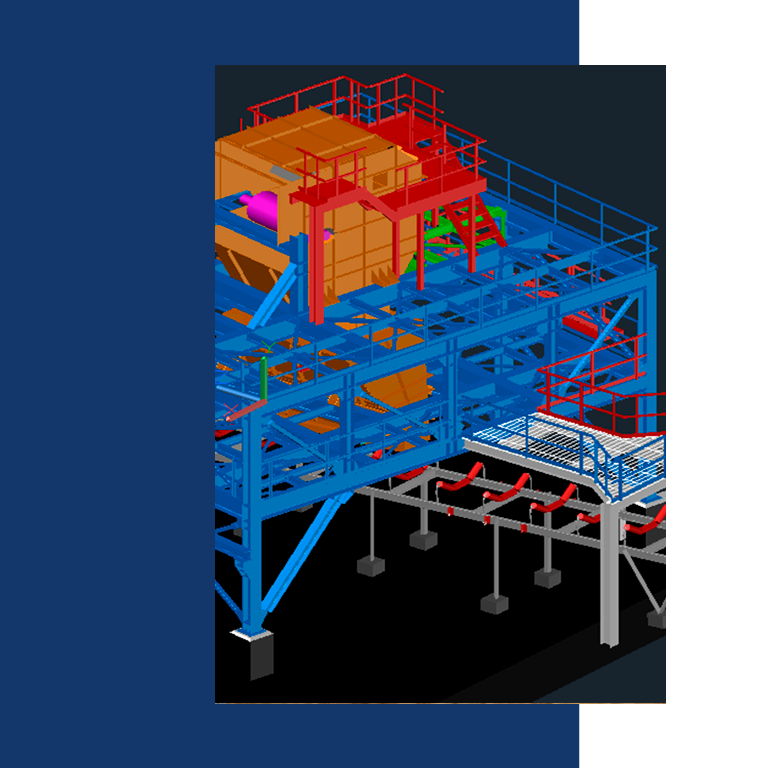 The bucket wheel structure has presented issues during its operation such as the failure of some of its structural components. A specialized study is needed to clarify its causes, so that all the information is available to a proper decision-making.
success stories
Learn More
Structural/Mechanical Diagnosis and Vibration Study for a Bucket Wheel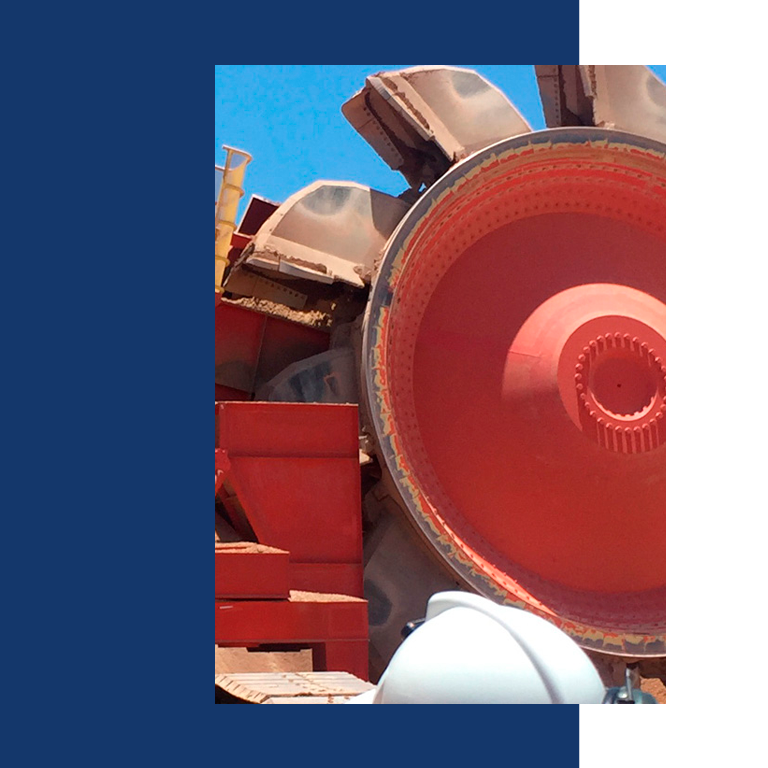 A device was designed to generate a vortex cushion between the cabin and the trailer. This design was achieved after a series of fluid dynamic analyses, which included computer simulations.

success stories
Learn More
Device for Aerodynamic Drag Reduction in Heavy Ground Transportation