The company solves complex engineering problems
With a high mastery of cutting-edge technologies, Syntec positions its specialized engineering
WITH A HIGH MASTERY OF CUTTING-EDGE TECHNOLOGIES, SYNTEC POSITIONS ITS SPECIALIZED ENGINEERING
THE COMPANY HAS DEVELOPED MORE THAN 600 PROJECTS IN WHICH, USING DIFFERENT TECHNOLOGICAL TOOLS, IT HAS DELIVERED SOLUTIONS WITH A HIGH IMPACT ON THE STRATEGIC OBJECTIVES OF PRODUCTION PLANTS.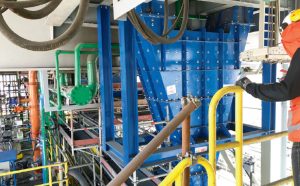 Syntec offers fast and reliable solutions to the mining and industrial sector through advanced technical studies and specialized engineering, based on the use of state-of-the-art technology. Combining the world of research with modern tools, experimental laboratory and the vast experience of its human team, the firm provides a strategic service that supports decision making to those in charge of the operations and maintenance units of the productive plants. "We are a specialized project company that addresses different problems in the world of productive industry, through advanced technical studies for the resolution of complex engineering problems," says Mario Neira, Syntec's Director of Projects, and Studies.
ONE STEP AHEAD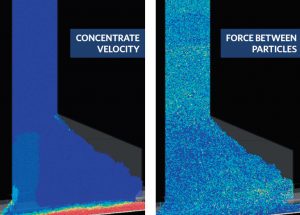 The executive points out that the company's state-of-the-art technology allows it to be a step ahead in terms of engineering. "We work with different technological tools that have allowed us to deliver solutions with a high impact on the strategic objectives or KPIs of production plants." The firm focuses on solving complex engineering problems, which in many occasions generate important economic losses to a company, such as a catastrophic failure of a piece of equipment that can completely stop the mining company's production.
"A plant cannot afford to stop its operation for a long time to solve an operational failure. It needs to fix it in days or hours. For this purpose, we have a solid structure of technologies and qualified professionals that provide solutions to these types of problems in the time required by the industry," he emphasizes. As differentiating aspects, he mentions the commitment to excellence and flexibility to adapt to the needs of its customers, which are key, especially for those who oversee the production areas. "We complement our calculations with experimental analysis, real data and measurements obtained in the field and in our own laboratory to deliver an efficient solution," he says.
COMPREHENSIVE SERVICE
"We have the capacity to go to production plants, collect information, carry out tests and validations. Our aim is to provide a comprehensive service," says César Sepúlveda, Managing Partner of Syntec. This has allowed the company to complete more than 600 projects for all the major mining companies in Chile. "We have also developed projects in Peruvian mines such as Antamina, Minsur, Toromocho and Toquepala, on issues related to grinding and ventilation. And we supported another engineering firm in a project in Mongolia, also in gas management. These experiences reaffirm our seal of specialized service," he adds.
He says that, for example, Syntec has improved around 250 transfer chutes in mining companies, both in Chile and abroad. "That know-how is what makes customers trust that we will solve their problem," adds Sepúlveda.
EUROPE AND ASIA
Neira emphasizes that since its beginnings Syntec has registered a 30% annual growth in terms of projects. And that today it is betting on having a greater participation in the European and Asian markets. "We participate in research and development projects on solar panels, integrating working groups with European institutes dedicated to solar technology. We want to expand our service to a broader range of sectors. We will continue to be close to the mining world, but we also want to contribute to the energy, oil, and gas sectors. This while maintaining our characteristic of offering specialized engineering," he adds.