Syntec has close to 300 engineering projects for the design and improvement of transfer points (chutes).
The company, dedicated to specialized engineering, has a highly qualified professional team, modern software, technological support devices and an experimental laboratory, which together deliver efficient and reliable results.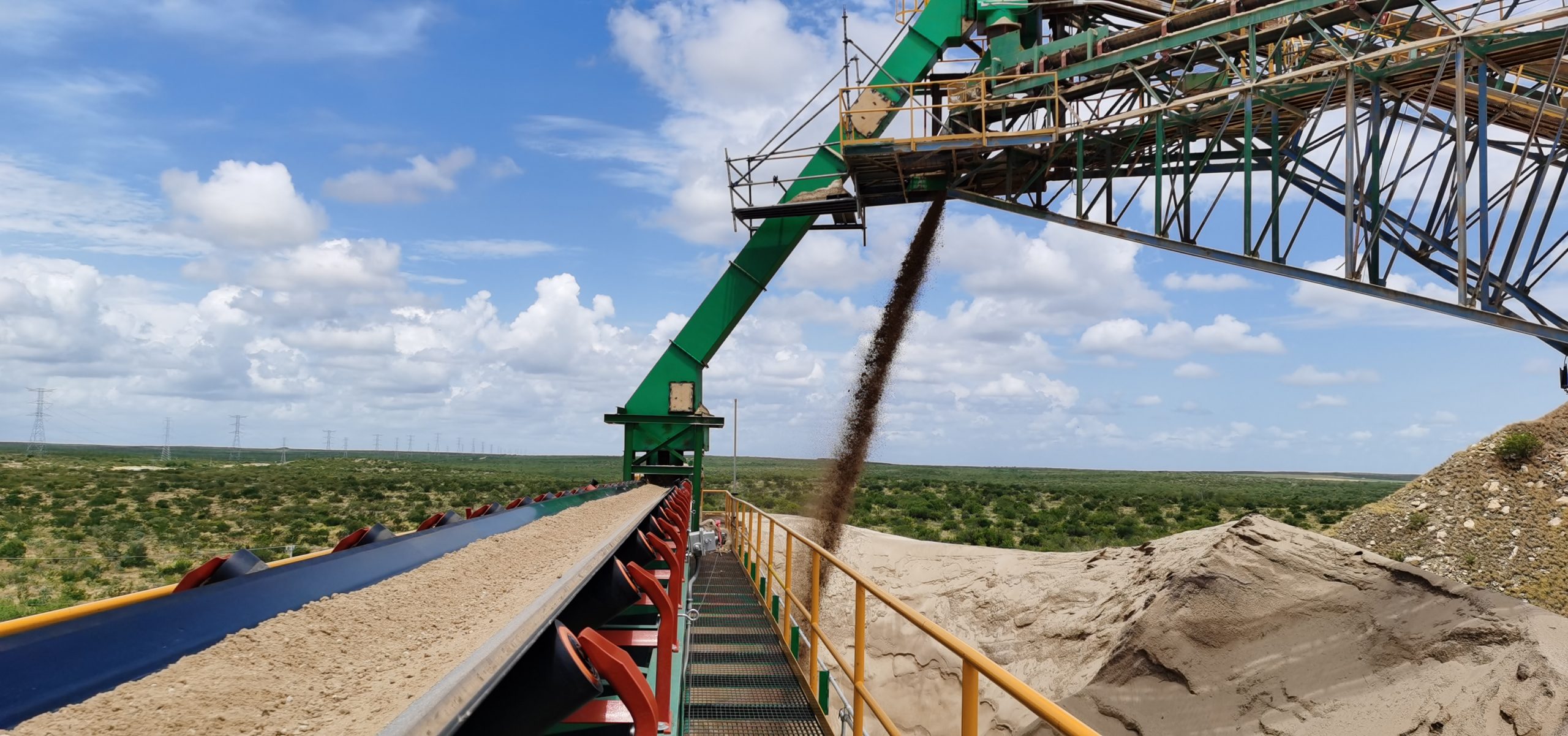 A powerful combination of extensive experience in the design of materials handling solutions and state-of-the-art technological tools, which facilitate reliable and fast responses, is offered by Syntec, a company dedicated to specialized engineering that solves complex problems through advanced technical studies.
The firm, which has developed more than 700 projects in 12 countries, contributes to strengthening the management of operations and maintenance units of production plants, applying the methodology of evidencing the physics of problems, through technologies that avoid trial/error tests in the field and facilitate innovative engineering solutions.
"We have participated in around 300 engineering projects for the design and redesign of transfer points (chutes), which is evidence of our vast experience in materials handling," says Mario Neira, Syntec's Director of Studies, and Specialized Engineering.
Experience and technologies
The executive points out that the company has a highly qualified professional team, modern software, technological support devices and an experimental laboratory, which together provide efficient and reliable results.
Neira states that "in general, transfer points are very underestimated, in circumstances where they should be custom designed. They are complex elements whose poor design generates bottlenecks that cause plant shutdowns and decrease production. This is the 'pain' that plants suffer with respect to material handling, and it is a problem that Syntec can alleviate".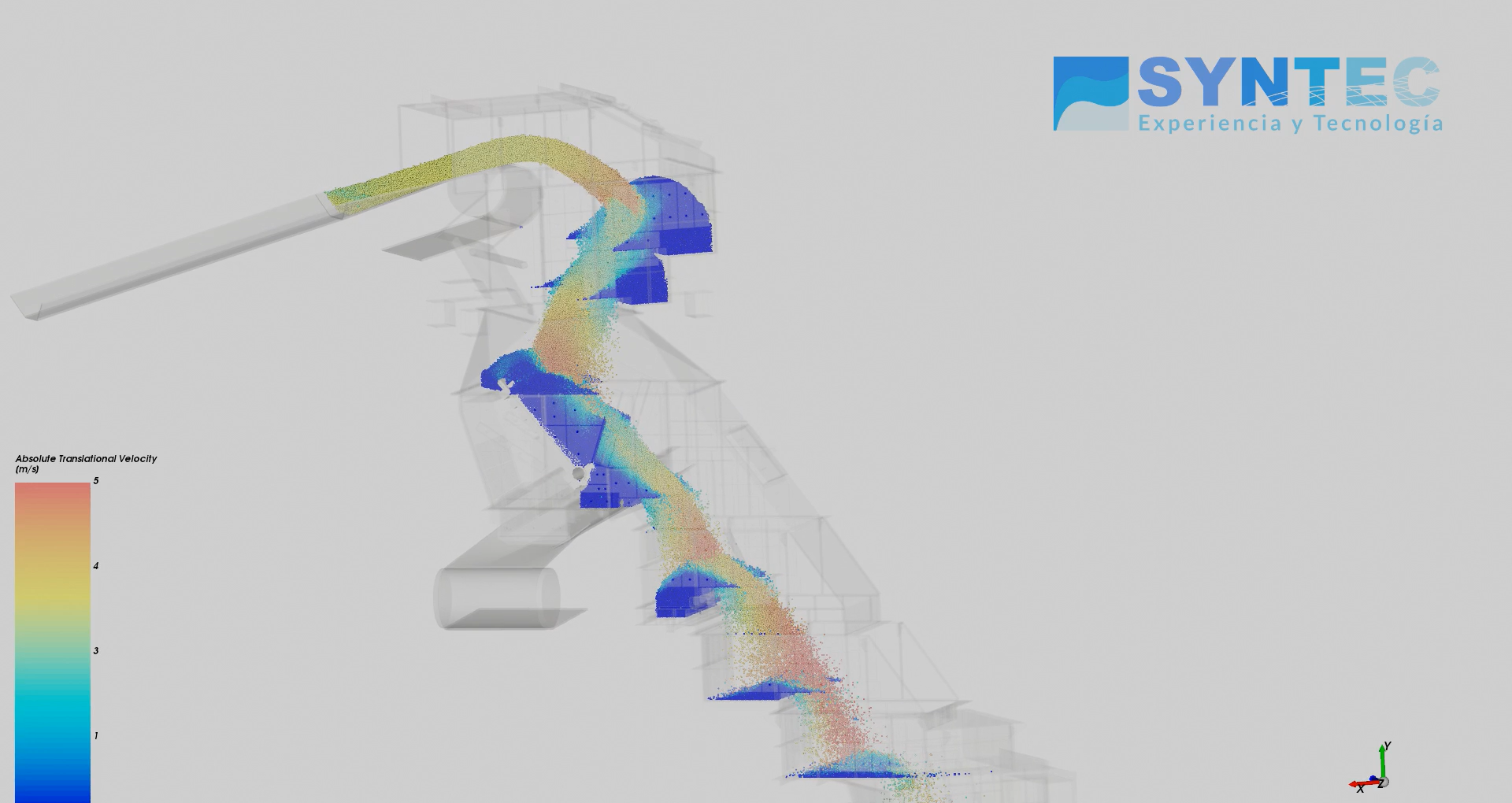 "We have powerful engineering software for the design of material handling elements and professional experts in the field. In addition, our laboratory allows us to characterize the flowability of the material, a fundamental point worth studying. So, with both tools we can predict how this material with complex characteristics will behave inside a transfer chute, for example," he points out.
Neira emphasizes that Syntec has experience in this type of solutions both in Chile and in the international market. "We are present in most of the large mining companies in the country and in plants in Australia, Vietnam, Mexico, Peru, Argentina and Brazil. We have provided solutions for wet and dry materials, in primary, secondary and tertiary crushing, stockpiles and gravels. We have participated in projects starting from scratch to ensure operation, as well as in modifications of the existing design. This is not only in mining, but also in industries such as the chemical and cement industries," he adds.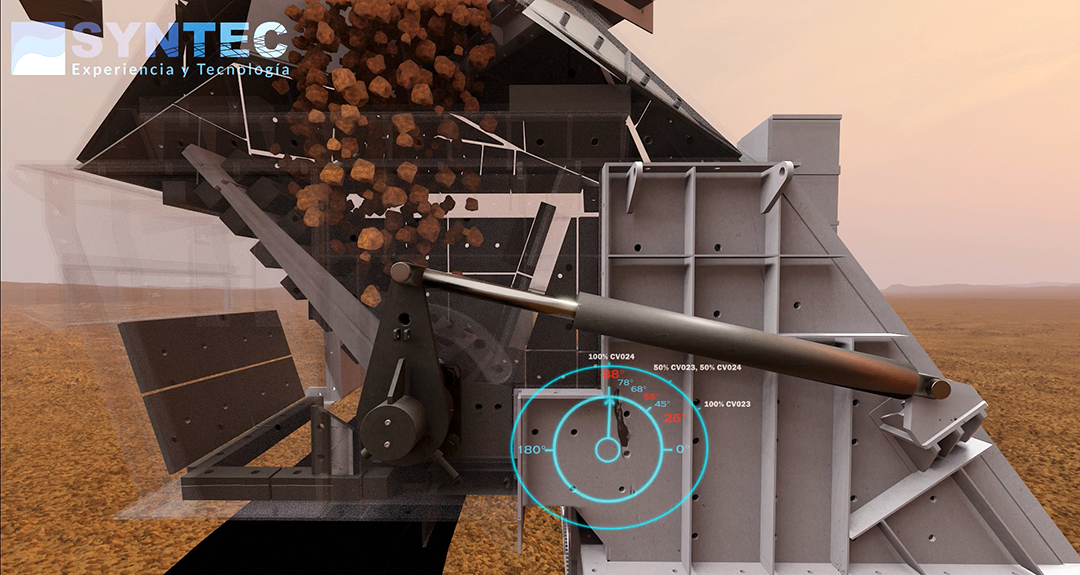 Vertical integration
Máximo León, the company's Project Manager, highlights the vertical integration that Syntec's material handling services have achieved. "These are highly complex projects, for which we offer everything from laboratory or basic science studies, through conceptual and basic engineering, to detail engineering," he emphasizes.
"We believe that vertical integration provides additional support to the client because the fact that the same company is in charge of the study in all its phases results in lower costs and better response times for those who hire our advice. Among the results obtained, I would highlight that the useful life of the chutes that we design from scratch can be doubled or even tripled, when compared to those that were already installed," he says.
And in terms of maintenance, León says that they also manage to extend the time between maintenance. "This represents savings for the client because maintenance tasks involve many man-hours, production lines have to be stopped and the chutes increasingly need to have greater processing capacity," he adds.