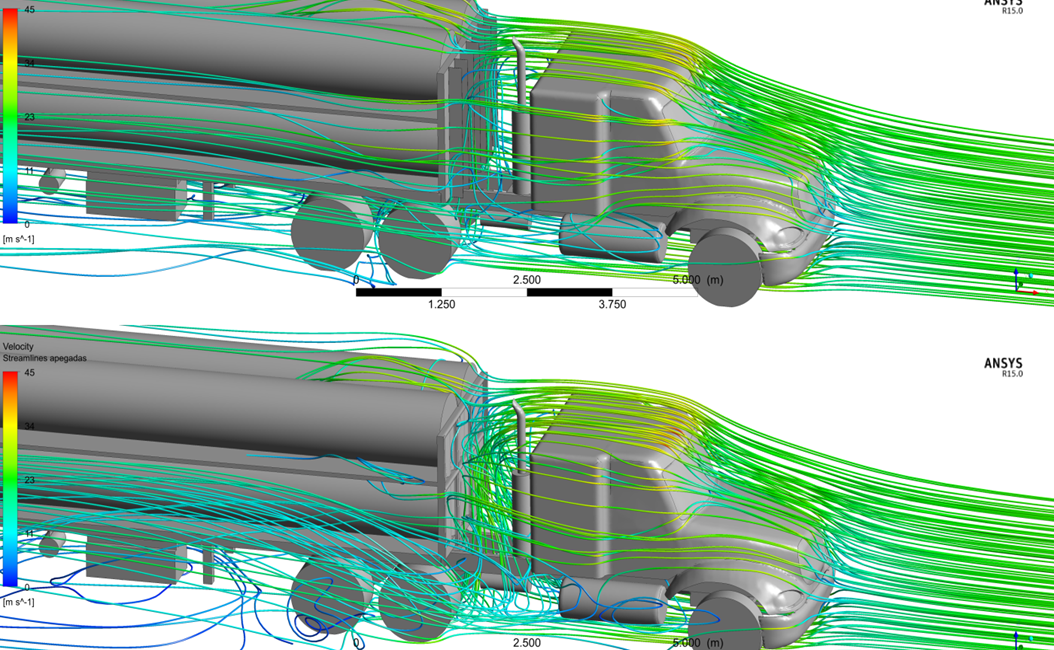 Client
Chilean Energy Efficiency Agency
Project
Device for aerodynamic drag reduction in heavy ground transportation.
Issue
Design and build an aerodynamic prototype to reduce fuel consumption by at least 5%.
Solution
A device was designed to generate a vortex cushion between the cabin and the trailer. This design was achieved after a series of fluid dynamic analyses, which included computer simulations.
Once the design was achieved, the prototype was built and the expected fuel savings were validated in-situ.
Improvement
The fuel use reduction estimated by simulation was between 4% to 6% depending on the speed. The average reduction measured was 4.5%, which generated savings in the cost of overland transportation of pipes from Mejillones to the mining plant, generating greater profitability for the transport company. In addition to the economic benefit perceived by the transport company, a positive impact on the environment is generated by reducing the carbon footprint associated with this process. Given the relevance of the work developed, the company in question was awarded the prize for environmental innovation.
https://www.diariosustentable.com/2015/11/transportes-bolivar-obtiene-premio-a-la-innovacion-ambiental-2015/