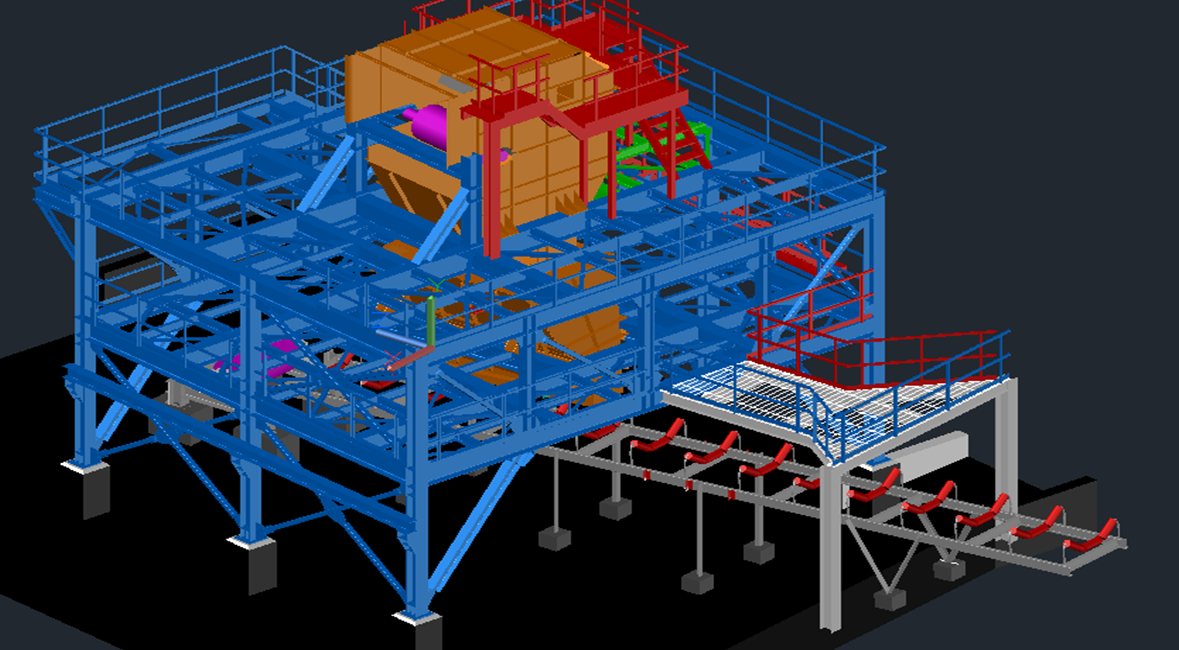 Project
2290 – DEM study for chute CT32-CT34 for copper concentrate
Issues
The chute presents several issues such as material accumulation, external body deterioration, spillage and corrosion.
Solution
Through DEM based simulation the current working condition is reproduced and validated. This serves as a starting point for the evaluation of different scenarios and possible improvements. This is validated with the implementation of reinforcements in wear zones, improvements in blockage risks, material impact rate, the material specification of internal lining, and improvements through changing the material trajectory.
Improvement
These improvements are translated into operational continuity, and an increase in current performance through the design of a new impact plate for the reception of feed material, improvements on trajectory and the material of internal liners.