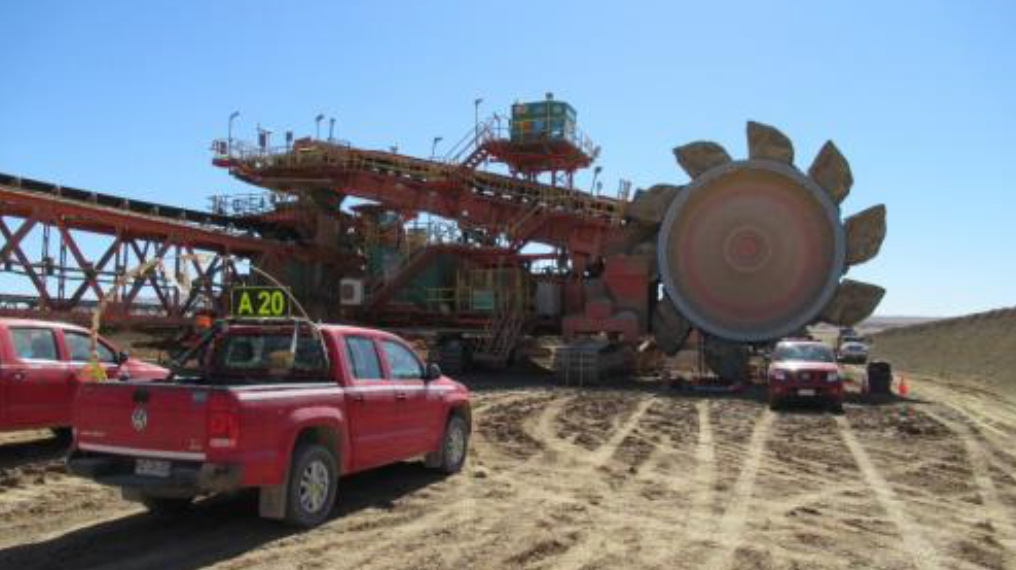 Project
1514 – DEM-FEM vibration study of a bucket wheel structure
Issues
The bucket wheel structure has presented issues during its operation such as the failure of some of its structural components. A specialized study is needed to clarify its causes, so that all the information is available to a proper decision-making.
Solution
Through DEM simulation, the loads are obtained along with its characteristic forced frequency which are applied to the bucket wheel. Then, through on-site vibration testing and modal FEM simulations the critical structural zones are evaluated. An improvement plan is implemented for the whole equipment and for the reinforcement of its structure.
Improvement
The mentioned improvement plan has a positive effect on the accident rate, which is reduced as well as the local deterioration of the equipment's components. Both reductions help with the operational continuity of the process related to the bucket wheel.