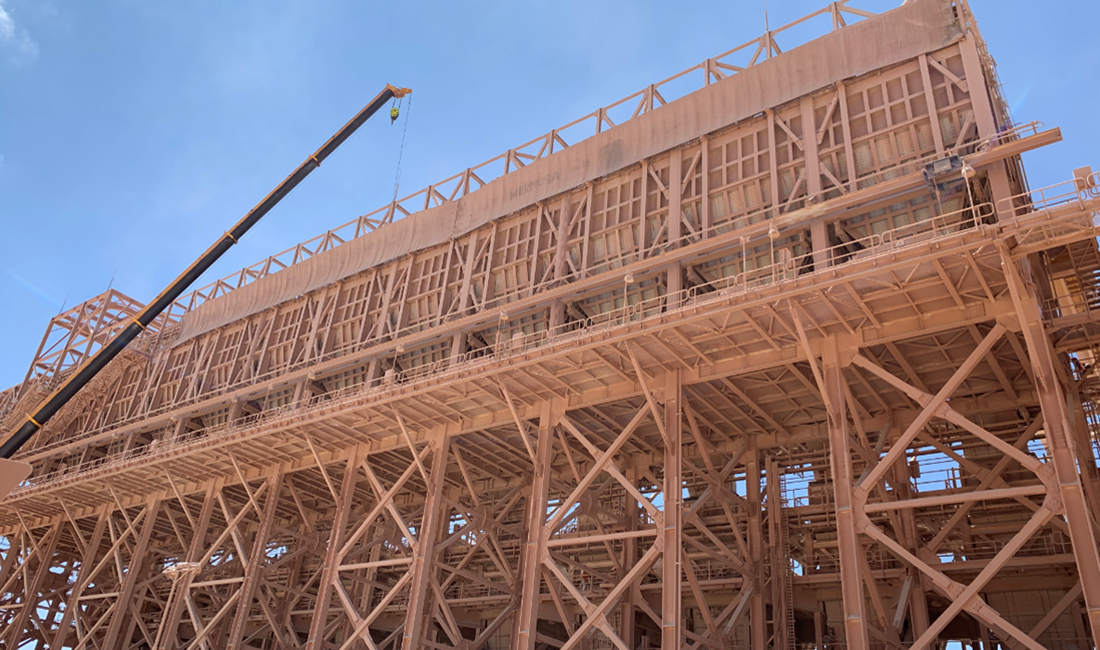 Project
2247 – Tertiary Crushing Building
Issues
Antucoya (AMSA) Tertiary Crushing Building has multiple cracks and displacements, mainly in structural and mechanical areas.
Solution
Through laser scanner survey, it is possible to reinforce critical areas and increase the durability of the structure, solving displacements and/or multiple structural cracks of the tertiary crushing building, providing the client with a medium-term solution.
Improvement
Extending the service life of the tertiary crushing building by implementing specialized engineering. In addition to the above, the solution provided by Syntec contributes to operational continuity and a reduction in the accident rate of the plant.